Research, review, and buy Compact Usb Optical Mouse. Targus AMU75US is available shipped for $24.17. More information on this item is available below. Click the button below for details and specifications.
Targus AMU75US Compact Usb Optical Mouse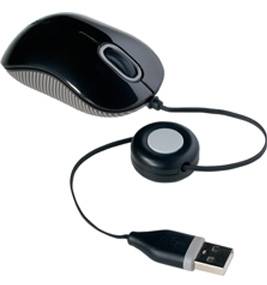 (0)
View availability and more information >>
From here, you can purchase this product in our Online Catalog. You can also browse BLT's Online Catalog, search BLT's catalog, visit BLT's home page, or visit the ShopBLT.com Blog.
Note: These specifications are provided by a third party as a courtesy and should not be relied upon to accurately describe an item. BLT is not responsible for any information appearing in this section of the website. Consult the manufacturer's website for complete information on an item before purchasing. This is all the information we have for this item. If you need more, please contact the manufacturer.

---
Overview
Vendor:
Targus Group International
Part #:
AMU75US
Website:
http://www.targus.com
Brand:
Targus
Name:
Compact Laptop Mouse
Product Type:
Mouse
Pointing Device
Pointing Device Connectivity Technology:
Cable
Movement Detection:
Optical
Scroller Type:
Scroll Wheel
Ergonomic Fit:
Symmetrical
Interfaces/Ports
Pointing Device Host Interface:
USB
Physical Characteristics
Color:
• Black
• Gray
Weight (Approximate):
3.53 oz
Package / Shipping Information:
Length:
7.00
Width:
5.10
Weight:
0.20 lbs.
---
Free ground shipping in the contiguous 48 United States on most orders over $5.00!