Research, review, and buy Laptop Privacy Filter For 16:9 Aspect Ratio. Targus ASF156W9USZ is available shipped for $43.99. More information on this item is available below. Click the button below for details and specifications.
Targus ASF156W9USZ Laptop Privacy Filter For 16:9 Aspect Ratio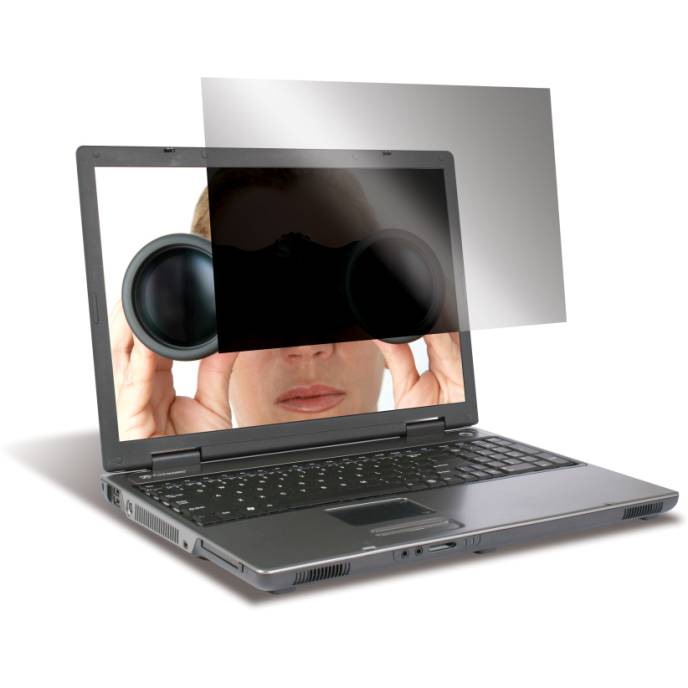 (0)
View availability and more information >>
From here, you can purchase this product in our Online Catalog. You can also browse BLT's Online Catalog, search BLT's catalog, visit BLT's home page, or visit the ShopBLT.com Blog.
Note: These specifications are provided by a third party as a courtesy and should not be relied upon to accurately describe an item. BLT is not responsible for any information appearing in this section of the website. Consult the manufacturer's website for complete information on an item before purchasing. This is all the information we have for this item. If you need more, please contact the manufacturer.

---
Essential Information
BLT Item #:
BDN6478
Manufacturer Part #:
ASF156W9USZ
Manufacturer:
Targus
Description:
LAPTOP PRIVACY FILTER FOR 16:9 ASPECT RATIO
Weight:
0.5 lbs.
Manufacturer's website:
http://www.targus.com/us/
Dimensions:
20" x 13.75" x 0.25"
UPC:
092636253844
Return Policy:
Standard BLT Return Policy
Overview

The Targus 15.6" Laptop Privacy Screen is designed to fit 15.6" widescreen laptops with 16:9 ratio screens. To protect your information, tiny vertical blinds on the surface of the privacy screen narrow the viewing angle so data is only visible directly in front of the monitor up to 45 degrees away from the center of the screen. Onlookers will only see a dark unclear screen when attempting to view the information from a side angle. In addition to providing security, the screen also blocks the glare to help reduce eye strain. The Targus Laptop Privacy Screen can be easily attached by using clear adhesive strips designed for LCD filters or with the included tab guides that stick to the edge of the LCD bezel to hold the screen in place. Users can also position the tabs so the screen easily slides on and off. Highly portable and easy to use, the Targus Privacy Screen prevents onlookers from seeing valuable information often viewed on a laptop or LCD monitor.

Size
Designed to fit 15.6 widescreen laptops with 169 ratio screens

Functionality
Protects valuable information by narrowing the viewing angle; onlookers see only a dark screen instead of sensitive information

Easy to install
Use included adhesive strips to stick the screen to your LCD or use the included tabs that stick to the outsize frame of the LCD screen

RoHS Compliant
NA

Brand and Item Information
Brand:
Targus
Name:
Targus ASF156W9USZ screen protector
Brief Description:
Targus ASF156W9USZ, Desktop/Laptop, 15.6", 7.7" (19.558 cm), 13.5" (34.3 cm)
Expanded Description:
Targus ASF156W9USZ. Device type: Desktop/Laptop. Display diagonal: 15.6". Height: 7.7" (19.558 cm), Depth: 13.5" (34.3 cm)
Weight & Dimensions
Display diagonal:
15.6"
Other Features
Height:
7.7" (19.56 cm)
Depth:
13.5" (34.30 cm)
Features
Device type:
Desktop/Laptop
---
Free ground shipping in the contiguous 48 United States on most orders over $5.00!