Research, review, and buy 24in Privacy Filter Wide Screen Ext Dimensions 20.47in With X12.83in H. Targus ASF24WUSZ is available shipped for $89.54. More information on this item is available below. Click the button below for details and specifications.
Targus ASF24WUSZ 24in Privacy Filter Wide Screen Ext Dimensions 20.47in With X12.83in H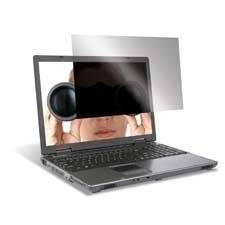 (0)
View availability and more information >>
From here, you can purchase this product in our Online Catalog. You can also browse BLT's Online Catalog, search BLT's catalog, visit BLT's home page, or visit the ShopBLT.com Blog.
Note: These specifications are provided by a third party as a courtesy and should not be relied upon to accurately describe an item. BLT is not responsible for any information appearing in this section of the website. Consult the manufacturer's website for complete information on an item before purchasing. This is all the information we have for this item. If you need more, please contact the manufacturer.

---
Essential Information
BLT Item #:
BN56153
Manufacturer Part #:
ASF24WUSZ
Manufacturer:
Targus
Description:
24IN PRIVACY FILTER WIDE SCREEN EXT DIMENSIONS 20.47IN WITH X12.83IN H
Weight:
1.05 lbs.
Suggested Retail Price:
$105.99
Manufacturer's website:
http://www.targus.com/us/
Dimensions:
22.85" x 14.7" x 0.05"
UPC:
092636237769
Return Policy:
Standard BLT Return Policy
Overview

Protect the "data" on your visible screen in the office or on the move.

There are some things in life that are great to share. Important personal or company documents are not amongst them. You would not pass your personal photo album or business documents to the person sitting next to you in an airport or on a plane.

The digital age has replaced traditional paper documents and photographs with electronic files and digital pictures. So protect whatever information is on your screen from wandering eyes with a Targus Privacy Screen. The Privacy Screen is a micro slim film that covers the notebook/ LCD screen and only allows normal viewing from directly in front of it, whilst also reducing glare from the screen and protecting it from damage.

Features:
- Protect the information on your screen display from unwanted viewing.
- Anti glare – Non reflective screen helps reduce eyestrain.
- Easy to attach (and can be detached as needed).
- Protects the screen display from scratching and damage.

Brand and Item Information
Brand:
Targus
Name:
Targus Privacy Screen 24 Widescreen
Brief Description:
Targus Privacy Screen 24 Widescreen, Plastic, 286.4", 179", 1.31 oz (37g), 24"
Expanded Description:
Targus Privacy Screen 24 Widescreen. Material: Plastic. Width: 286.4", Height: 179", Weight: 1.31 oz (37g). Screen size compatibility: 24"
Warranty:
2 years
Weight & Dimensions
Width:
286.4"
Height:
179"
Weight:
0.08 lbs (37 g)
Other Features
Anti-Reflective:
Yes
Screen size compatibility:
24"
Design
Material:
Plastic
Features
Widescreen:
Yes
---
Free ground shipping in the contiguous 48 United States on most orders over $5.00!