Research, review, and buy Zip Thru Ultra Light Corporate Traveler Case With Aps. Targus CUCT02UA14S is available shipped for $82.46. More information on this item is available below. Click the button below for details and specifications.
Targus CUCT02UA14S Zip Thru Ultra Light Corporate Traveler Case With Aps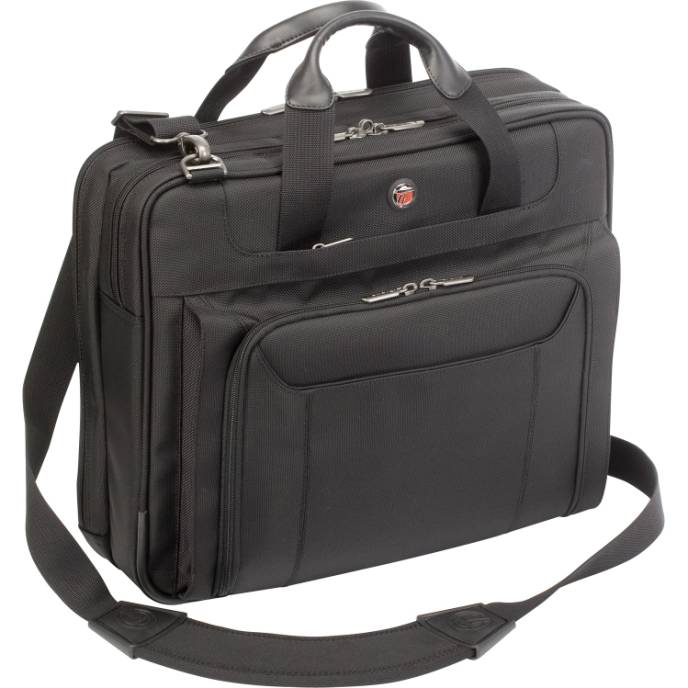 (0)
View availability and more information >>
From here, you can purchase this product in our Online Catalog. You can also browse BLT's Online Catalog, search BLT's catalog, visit BLT's home page, or visit the ShopBLT.com Blog.
Note: These specifications are provided by a third party as a courtesy and should not be relied upon to accurately describe an item. BLT is not responsible for any information appearing in this section of the website. Consult the manufacturer's website for complete information on an item before purchasing. This is all the information we have for this item. If you need more, please contact the manufacturer.

---
Essential Information
BLT Item #:
BCQ4640
Manufacturer Part #:
CUCT02UA14S
Manufacturer:
Targus
Description:
ZIP THRU ULTRA LIGHT CORPORATE TRAVELER CASE WITH APS
Weight:
3.35 lbs.
Suggested Retail Price:
$94.99
Manufacturer's website:
http://www.targus.com/us/
Dimensions:
17.4" x 13.6" x 4.6"
UPC:
092636250089
Return Policy:
Standard BLT Return Policy
Technical Information
Limited Warranty:
Lifetime
Description:
The Targus Checkpoint-Friendly 14" Corporate Traveler case is designed to help you clear airport security without removing your laptop from the bag. This case is specially designed to split down the middle, thereby isolating the laptop on the one side to allow for clear x-ray scanning. Designed to fit 14" wide screen laptops and weighing just over 3 pounds, this case features lightweight and durable ballistic 1680 denier nylon fabrication and also includes the patented SafePort Air Cushion System to help prevent drop damage. This protection system features adjustable cushions inside of the case to protect your laptop and provide a snug fit for smaller laptops. The case features a dedicated file section, zip-down workstation with business card holder, pen loops, key clip and multiple accessory compartments to keep items organized. For added comfort, the case includes a padded ergonomic shoulder strap with non-slip coating to keep the pad in place on your shoulder.
Checkpoint Friendly:
Yes
Maximum Screen Size Supported:
14"
Color:
Black
Exterior Material:
Ballistic Nylon
Height:
11.6"
Width:
13.5"
Depth:
1.7"
Item Weight:
3.43 lb
Application/Usage:
Notebook
Package / Shipping Information
Length:
17.40
Width:
13.60
Weight:
3.35 lbs.
---
Free ground shipping in the contiguous 48 United States on most orders over $5.00!