Research, review, and buy Groove Black 840d Nylon Notebook Backpack. Targus CVR600 is available shipped for $35.33. More information on this item is available below. Click the button below for details and specifications.
Targus CVR600 Groove Black 840d Nylon Notebook Backpack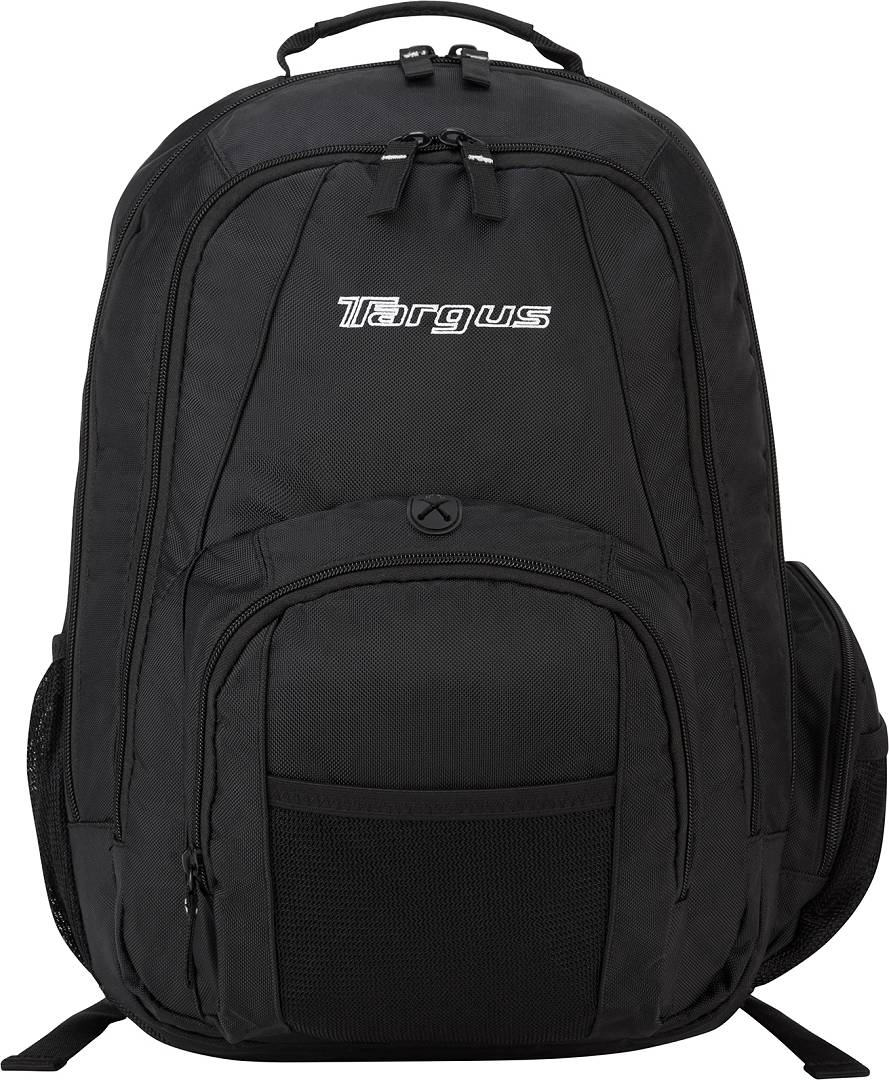 (0)
View availability and more information >>
From here, you can purchase this product in our Online Catalog. You can also browse BLT's Online Catalog, search BLT's catalog, visit BLT's home page, or visit the ShopBLT.com Blog.
Note: These specifications are provided by a third party as a courtesy and should not be relied upon to accurately describe an item. BLT is not responsible for any information appearing in this section of the website. Consult the manufacturer's website for complete information on an item before purchasing. This is all the information we have for this item. If you need more, please contact the manufacturer.

---
Essential Information
BLT Item #:
BD32320
Manufacturer Part #:
CVR600
Manufacturer:
Targus
Description:
GROOVE BLACK 840D NYLON NOTEBOOK BACKPACK
Weight:
1.74 lbs.
Suggested Retail Price:
$36.99
Manufacturer's website:
http://www.targus.com/us/
Dimensions:
18" x 14.2" x 3"
UPC:
092636210496
Return Policy:
Standard BLT Return Policy
Technical Information
Limited Warranty:
Lifetime
Line:
Groove
Description:
The Targus Groove Notebook Backpack is the affordable backpack for your notebook and all of your gear. The padded sleeve protects notebooks with screens up to 15.4". The front section provides generous storage for CDs, pens, a key clip, mobile phone pocket and a port hole for headphones. In addition, there is an extra pocket for files or accessories and even a side pocket for your water bottle. All these features are designed into a durable nylon case with a PVC bottom for protection against water and wear making this the backpack to own.
Product Type:
Carrying Case
Style:
Backpack
Accessibility:
Backpack
Carrying Options:
Shoulder Strap
Maximum Screen Size Supported:
15.4"
Compartment Height:
14.20"
Compartment Width:
2"
Compartment Depth:
11"
Color:
Black
Exterior Material:
Nylon
Height:
15.1"
Width:
7.8"
Depth:
17"
Item Weight:
2.42 lb
Application/Usage:
Notebook
Compatibility:
Notebook - Notebooks with screens up to 15.4"
Package / Shipping Information
Length:
18.00
Width:
14.20
Weight:
1.74 lbs.
---
Free ground shipping in the contiguous 48 United States on most orders over $5.00!