Research, review, and buy Spruce Ecosmart Black / Green Polyester Backpack 17in. Targus TBB019US is available shipped for $71.66. More information on this item is available below. Click the button below for details and specifications.
Targus TBB019US Spruce Ecosmart Black / Green Polyester Backpack 17in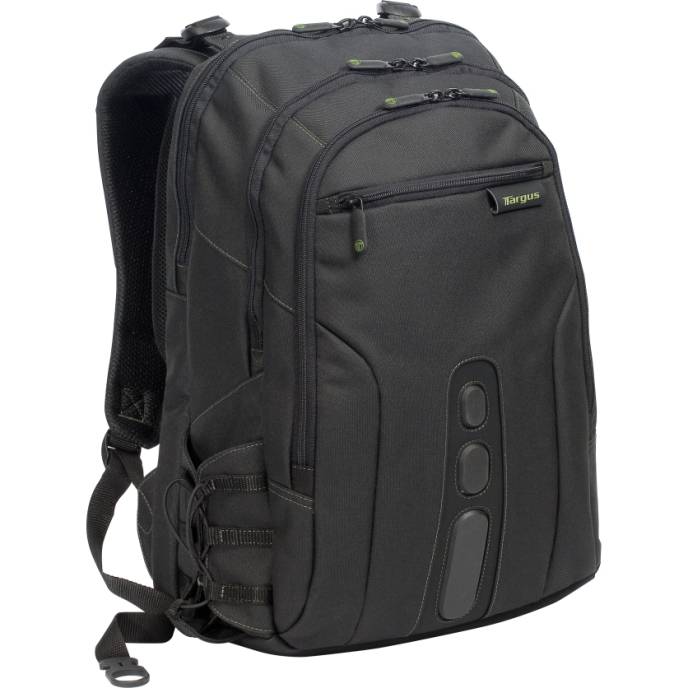 (0)
View availability and more information >>
From here, you can purchase this product in our Online Catalog. You can also browse BLT's Online Catalog, search BLT's catalog, visit BLT's home page, or visit the ShopBLT.com Blog.
Note: These specifications are provided by a third party as a courtesy and should not be relied upon to accurately describe an item. BLT is not responsible for any information appearing in this section of the website. Consult the manufacturer's website for complete information on an item before purchasing. This is all the information we have for this item. If you need more, please contact the manufacturer.

---
Essential Information
BLT Item #:
BKP9212
Manufacturer Part #:
TBB019US
Manufacturer:
Targus
Description:
SPRUCE ECOSMART BLACK / GREEN POLYESTER BACKPACK 17IN
Weight:
1.8 lbs.
Suggested Retail Price:
$74.99
Manufacturer's website:
http://www.targus.com/us/
Dimensions:
20" x 15.6" x 6"
UPC:
092636250744
Return Policy:
Standard BLT Return Policy
Technical Information
Limited Warranty:
Lifetime
Line:
EcoSmart
Description:
The Spruce EcoSmart Backpack is designed to protect up to 17" widescreen laptops and is constructed of 100% recycled polyester material. The case also features PVC-free material, nickel-free hardware and recyclable plastic components to emit fewer toxins into the environment. To store your essentials, the backpack features a key clip, water bottle holder, MP3 player, business card holder, pen loops and accessory compartments. Quick-access front pocket provides a convenient place to store items while on the go. The padded back panel and adjustable shoulder strap allow for a customized, comfortable fit. A colorful green interior lightens the case, making items stored inside more visible. Both sleek and sporty, the Spruce line offers a durable eco-friendly option with tasteful color accents.
Product Type:
Carrying Case
Style:
Backpack
Maximum Screen Size Supported:
17"
Compartment Height:
16.50"
Compartment Width:
11.40"
Compartment Depth:
1.70"
Color:
• Green
• Black
Exterior Material:
Polyester
Height:
19.5"
Width:
13"
Depth:
6.8"
Item Weight:
2.38 lb
Application/Usage:
Notebook
Recycled:
Yes
Recycled Content:
100%
Package / Shipping Information
Length:
19.00
Width:
13.00
Weight:
2.15 lbs.
---
Free ground shipping in the contiguous 48 United States on most orders over $5.00!